Virgin River: Is Melissa Manipulating Jack? Theory
July 26, 2022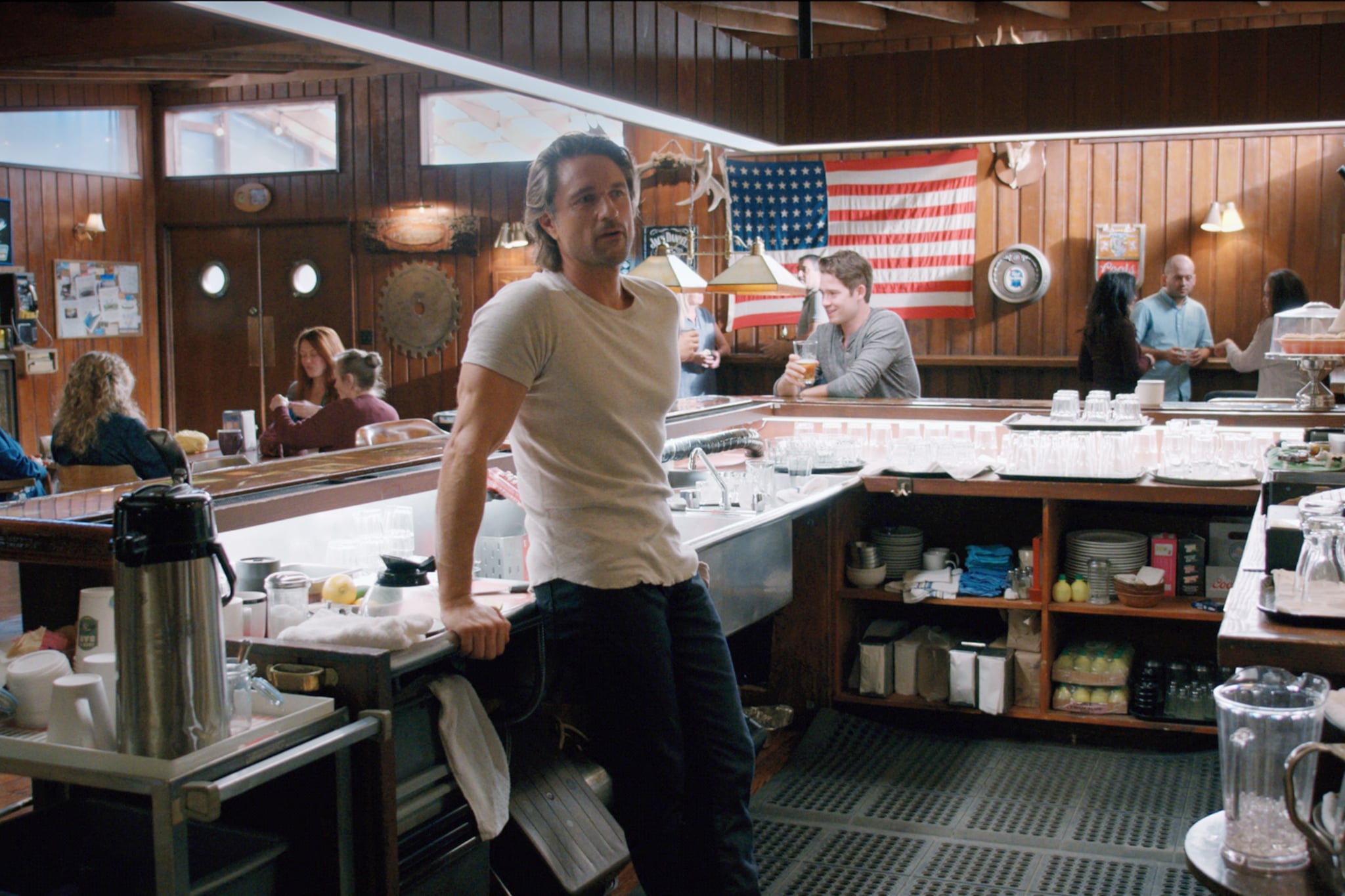 After four seasons of "Virgin River," it's easy to understand why the Netflix series keeps viewers on the edge of their seats. It has everything a viewer could ask for: roller-coaster relationships fueled by gossip, dramatic medical emergencies that pull new characters into the spotlight and into our hearts, the strength of women at the show's core, and beautiful cinematography showing every angle of the dreamy forest landscapes of the magical town of Virgin River.
Multiple plot lines weave together in "Virgin River" season four, including the introduction of new characters like Denny and Dr. Cameron Hayek, Brie's sleuthing to solve the mysteries surrounding Brady's wrongful arrest, Preacher's efforts to find Christopher's kidnapper, and Mel's miraculous pregnancy that flips her relationship with Jack Sheridan upside down. But a new villain, Melissa Montgomery, is also introduced, and fans think her connection to Jack's new investor, Nick, has major implications for Jack next season. Let's break down the details of this compelling fan theory.
Who Is Melissa Montgomery in "Virgin River"?
At the beginning of "Virgin River" season four, a mysterious donor bails Brady out of jail after he's arrested for shooting Jack at the end of season three, a crime many residents of Virgin River believe he was wrongfully charged for. Brady eventually tracks down the donor, and it's Melissa Montgomery. He meets Melissa at her underground headquarters and learns she's another kingpin in Virgin River's underground drug ring who's taken over for Calvin, and she wants Brady to continue smuggling for her. Brady refuses but knows Melissa's power could impact his girlfriend, Brie, so he agrees to cooperate with her plans as long as no harm comes to Brie. After Brie and Brady witness a boat explode at the town marina, Melissa shows up again at Brady's house to tell him Calvin is dead and she'll need him to step up in the business — or else.
However, viewers don't learn the extent of Melissa Montgomery's connection to "Virgin River" until the end of the season when she attends a celebratory dinner with Nick; his wife, Jo Ellen; Jack; and Mel. At the dinner, it's revealed that she's actually Nick's sister. Nick is one of the show's side characters, a local businessman who owns the town's bed and breakfast and who happens to be Jack's new glamping business investor.
During a sewing circle one afternoon at Jack's Bar in episode 11, Jo Ellen mentions to the other locals that Nick's sister (aka Melissa) was in town. She describes Melissa as a "ball-buster" and reveals that a "family trust" allowed Melissa to make all of the decisions. "Once a month, he gets a check; and he's supposed to keep his mouth shut," Jo Ellen said to her friends. Most of the women brushed what she said off as small talk, but the season finale's revelations give weight to her offhanded comments.
Nick's Investment in Jack's Business, Explained
Nick supports Jack's glamping-business idea when they first talk in the bar and offers to help him draw up some plans. In addition, there's a small allusion to how much money Nick really has. Episode 11 was also when Nick and Jack meet at the bar to discuss their business plan in the final stages. Nick gives Jack an investment offer that's three times the amount they originally agreed on. When Jack asks Nick if he's sure he wants to invest that much, Nick says, "I believe that betting on Jack Sheridan is the smartest investment a guy could make."
Does Melissa Plan to Manipulate Jack?
Jack's unwitting connection to Melissa through Nick may not be a coincidence.
It's unclear if Nick knows the extent of Melissa's nefarious business dealings, so his decision to give Jack so much money could have been innocent, but it also could have been heavily influenced by his sister's schemes for her underground drug ring. If Jack's glamping business does prosper, it would be good for Virgin River's economy and give Jack extra savings for Mel and their new baby. But with Nick's (and possibly Melissa's) influence, it could spell disaster as a new avenue for the Montgomerys to smuggle or sell drugs, just as Calvin used to do.
At the dinner with Nick, Jo Ellen, and Mel, hidden photographers outside the restaurant snap photos of Melissa and Jack shaking hands, so proof of the five of them together in one place could be used as evidence of shady business dealings if it was given to police out of context.
Filming for season five has already started, so fans will have to wait to see how the story unfolds for Jack. But with villains like Melissa, "Virgin River" is sure to remain as gripping, suspenseful, and emotional as ever!
Image Source: POPSUGAR Studios