Netflix Sues Creators of the "Unofficial Bridgerton Musical"
July 30, 2022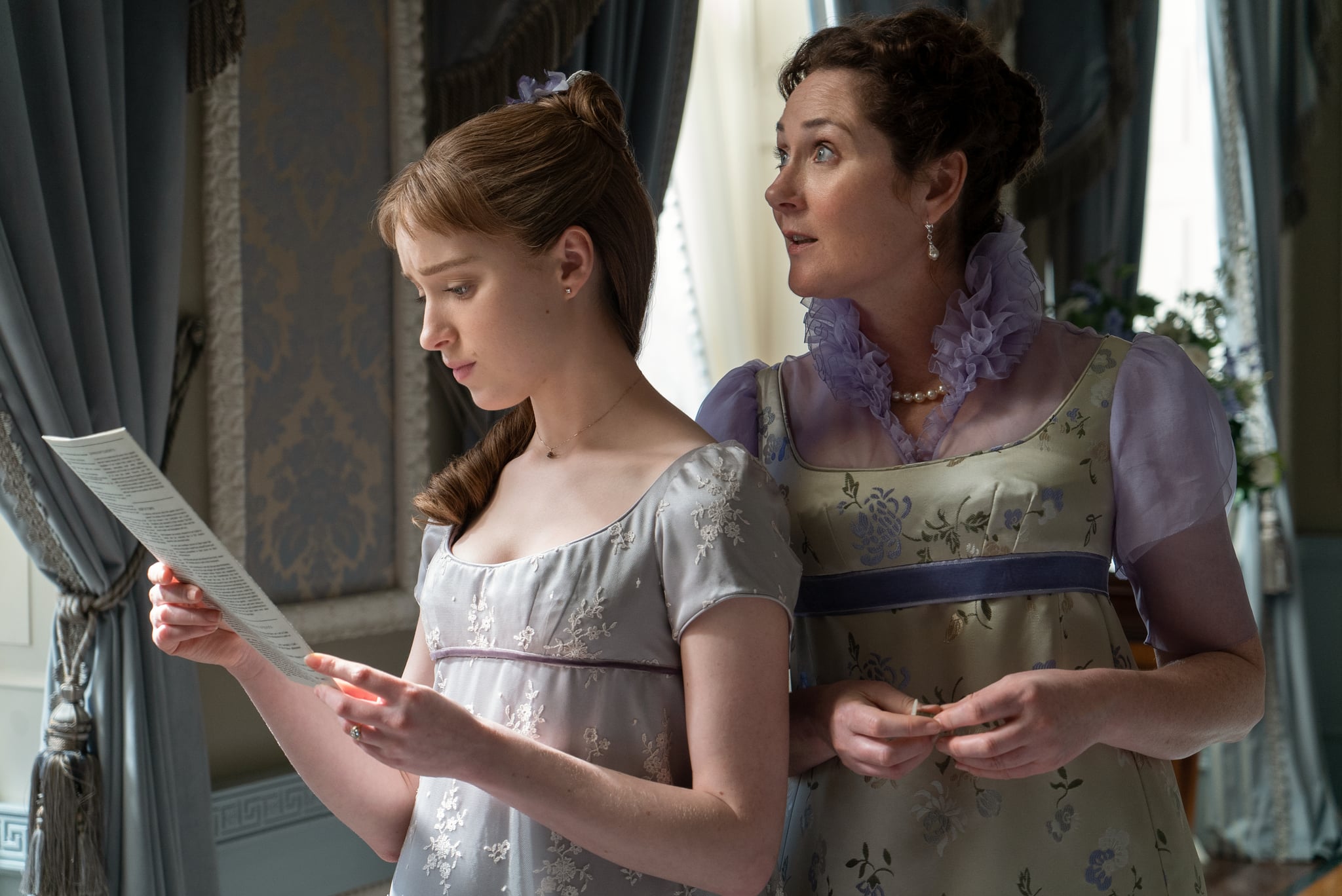 The creators of the Grammy Award-winning "Unofficial Bridgeton Musical" are being sued by Netflix, as first reported by Deadline. Abigail Barlow and Emily Bear's hit musical began as a TikTok collaboration that turned the show's first-season storylines into a 15-song album full of romance and yearning. At first, Netflix was supportive, but after Barlow and Bear performed "The Unofficial Bridgerton Musical Album Live in Concert" at the Kennedy Center in Washington DC in late July, the streamer accused the songwriting duo of copyright infringement.
When Barlow and Bear's album was just a fan tribute on TikTok, Netflix tweeted about the musical from the company's official account. However, now that the songwriters are profiting from the music, the streamer alleges they're infringing on the company's rights to all things "Bridgerton."
"Defendants Abigail Barlow and Emily Bear and their companies ("Barlow & Bear") have taken valuable intellectual property from the Netflix original series Bridgerton to build an international brand for themselves," the lawsuit reads. "Bridgerton reflects the creative work and hard-earned success of hundreds of artists and Netflix employees. Netflix owns the exclusive right to create Bridgerton songs, musicals, or any other derivative works based on Bridgerton. Barlow & Bear cannot take that right — made valuable by others' hard work — for themselves, without permission. Yet that is exactly what they have done."
Barlow and Bear have not commented on the lawsuit. However, Netflix claims they objected to the live show a number of times. Tickets for the event cost up to $149 — with VIP packages being even more expensive. The suit further objects to the duo's plans to take the show on tour. The songwriters recently announced the tour would include a stop at London's Royal Albert Hall in September on Instagram.
On July 12, they posted, "Tis the season where dreams come true✨ We are so excited to announce we'll be performing all your favorite tunes from The Unofficial Bridgerton Musical alongside the BBC Orchestra at Royal Albert Hall!" Netflix further claims Barlow and Bear plan on selling "Unofficial Bridgerton Musical Album" merchandise. The lawsuit comes as Netflix is in the midst of its own official "Bridgerton" experience tour.
For their part, both series creator Shonda Rhimes and the author of the book series on which "Bridgerton" is based, Julia Quinn, have both issued statements in support of Netflix. "There is so much joy in seeing audiences fall in love with Bridgerton and watching the creative ways they express their fandom," Rhimes's statement reads. "What started as a fun celebration by Barlow & Bear on social media has turned into the blatant taking of intellectual property solely for Barlow & Bear's financial benefit. This property was created by Julia Quinn and brought to life on screen through the hard work of countless individuals. Just as Barlow & Bear would not allow others to appropriate their IP for profit, Netflix cannot stand by and allow Barlow & Bear to do the same with Bridgerton."
"What started as a fun celebration by Barlow & Bear on social media has turned into the blatant taking of intellectual property solely for Barlow & Bear's financial benefit."
Quinn's statement adds, "Abigail Barlow and Emily Bear are wildly talented, and I was flattered and delighted when they began composing Bridgerton songs and sharing with other fans on TikTok. There is a difference, however, between composing on TikTok and recording and performing for commercial gain. I would hope that Barlow & Bear, who share my position as independent creative professionals, understand the need to protect other professionals' intellectual property, including the characters and stories I created in the Bridgerton novels over twenty years ago."
Barlow and Bear won the Grammy for best musical theater album in April. At the time, Barlow said in her acceptance speech, "A year ago when I asked the internet, 'What if Bridgerton was a musical?' I could not have imagined we would be holding a Grammy in our hands. We want to thank everyone on the internet who has watched us create this album from the ground up, we share this with you."