Michael Hutchence's sister slams his ex Helena Christensen for keeping rocker's brain injury secret from family
November 21, 2022
Michael Hutchence's sister has lashed out at his ex-girlfriend, Helena Christensen, 25 years after his tragic death.
In a bombshell new interview with The Sun, Tina Hutchence said she is "angry" at the supermodel for failing to tell the rocker's family about a brain injury he sustained in an alleged road rage assault in Christensen's native country Denmark in 1992, five years before his death.
The incident reportedly caused the INXS frontman to suffer from uncontrollable rages, which may have contributed to his suicide in 1997. But Tina said the family only found out about the alleged assault three years ago.
READ MORE: New details in Olivia Wilde's split from Harry Styles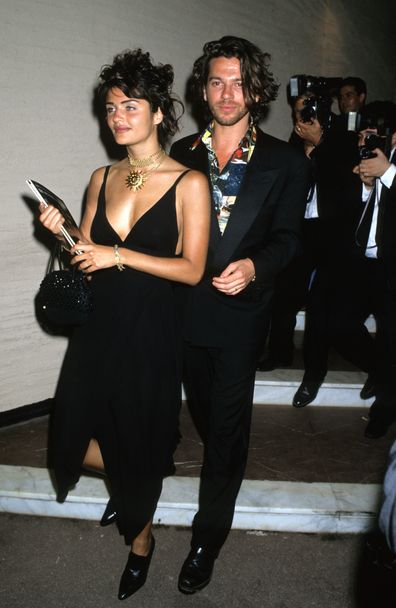 "I know Michael was so happy with Helena and there was a time when I could not imagine them not being together," Tina told The Sun. "But I did feel angry when I first found out about the assault, as I felt it was her duty to say something to his family."
"There were all these awful stories about Michael after he died, so for Helena not to tell us about the head injury was wrong. She was very close to our parents and could have easily reached out," she added. "My first thought was, 'He died all those years ago. Why didn't she say something before now?'"
READ MORE: Purple Wiggle Lachy Gillespie marries Dana Stephensen
Christensen dated the rocker from 1991 to 1995, and in 2019 she shed details on their romance to filmmaker Richard Lowenstein for his documentary on the singer called Mystify. In the doco, the Dutch model also recalled the alleged road rage incident.
"We were riding home on our bikes and we stopped to get pizza. [Michael] was in the middle of a tiny, narrow road and was eating his pizza," she recalled.
"This insane taxi driver yelled at Michael to move. He got out of his car and punched him. Michael fell backwards and hit his head on the kerb. He was unconscious and there was blood coming out of his mouth and ear. I thought he was dead."
READ MORE: Original Power Rangers star Jason David Frank dead at 49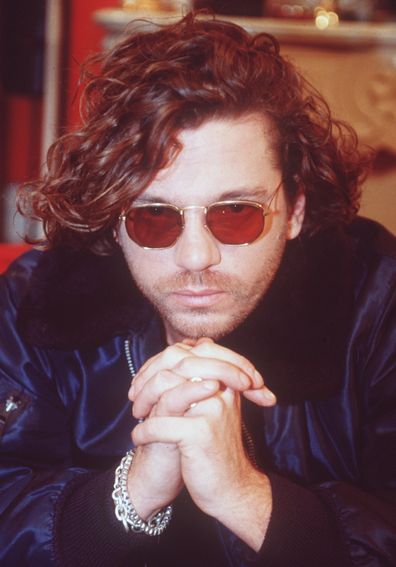 Christensen said the musician was taken to the hospital but when he woke up, he was "aggressive". In the weeks after the incident, Hutchence saw a neurologist in France, who discovered a crack in his skull along with damaged nerves affecting his sense of smell. 
For a daily dose of 9Honey, subscribe to our newsletter here.
When Hutchence died in 1997, two years after the incident, a post-mortem examination found damage in his brain's frontal lobes. It's believed this type of injury makes it difficult for a person to manage their anger and may have contributed to his decision to take his own life.
The INXS lead singer was found dead inside his Ritz Carlton hotel room in Sydney's Double Bay. He was 37.
If you or anyone you know needs immediate support, contact Lifeline on 13 11 14 or via lifeline.org.au. In an emergency, call 000.