Johnny Depp's brother Daniel Depp's Career, Life & Net Worth
July 26, 2022
Daniel Depp is an American screenwriter and film producer, author of a series of detective books, and Johnny Depp's half-brother!
Daniel Depp's childhood
Daniel Depp was born on November 14, 1953, in the small town of Paintsville, Kentucky, USA.
When the boy was four years old, his mother Betty Sue Palmer got divorced. Almost nothing is known about her first husband and father of Daniel, except that he died many years ago.
Daniel and his sister Debbie stayed with his mother, who soon married the engineer-builder, John Christopher Depp.
Betty Sue's second husband John Christopher Depp (by the way, the full namesake of his famous son Johnny Depp) adopted her children, and later the couple greeted two more children in this marriage- Johnny Depp and Christi Dembrowski (Depp).
Daniel Depp's mother was a waitress and it was difficult to call their childhood easy, as Betty Sue did not pamper them and was supposed to be at work in a cafe from morning to night.
In an interview, Johnny Depp recalled that his mother "was violent, swore like a sailor, playing cards and smoked" and his father was a good man and was abused by his mother.
The family often moved and Daniel spent most of his childhood in Florida.
Daniel Depps' professions
Daniel went through a lot of specialties.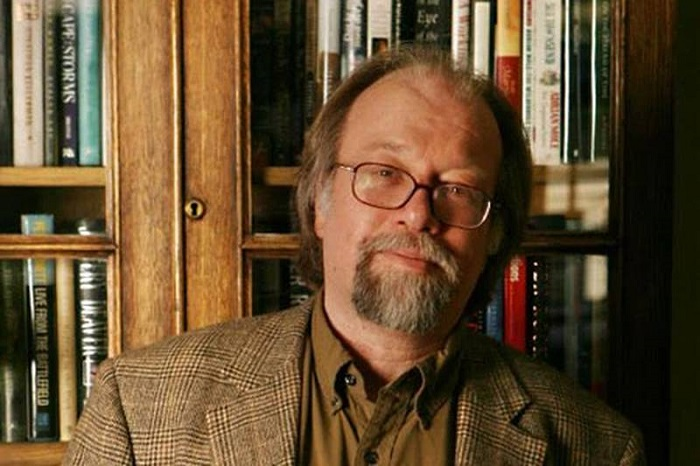 Johnny Depp's brother spent several years, teaching English literature and history in a middle school in San Rose, California, before becoming the author of a series of detective books.
As for other activities, Daniel read classics and European history at the University of Kentucky; as a journalist, he wrote reviews for newspapers, and also taught scriptwriting. In addition, Daniel organized several exhibitions of his photographs.
Brothers Johhny and Daniel organized the production business named Scaramanga Bros., Inc. In the same period, Daniel became the co-author of the script of the movie "Brave" 1997 adapted from the Gregory McDonald novel. The movie was directed by Johnny Depp, who played a leading role in it.
Daniel Depp's private life
It is known that in July 1979, Daniel married Mahnaz Shams and have a son together.
Even though Daniel's brother is a worldwide star, he and his wife stay clear from the attention of the media.
Author in the genre of thriller
Daniel Depp is the author of the following books:
Loser's Town 2009 written in the detective/thriller genre
The Plot: The Hollywood star Bobby Dye threatens the death of the California mafia. David Spandau is a private detective, hired by a star as a bodyguard rises in the way against the crime.
Will he be able to prevent the murder or not, you can find out only by reading this tense and cunning thriller, where Hollywood shows its dark side!
Babylon Nights 2010-2011 written in the detective/thriller genre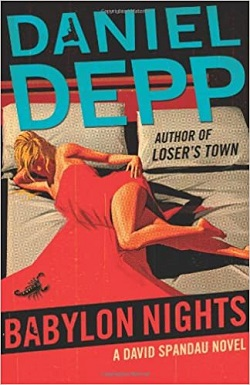 The plot: The aging but Oscar-winning Hollywood actress Anna Mayheu arrives at the Cannes Festival as a jury member. And a secret fan and a serial killer are hunting for her!
Anna's bodyguard David Spandau needs to save her, especially since love is tied between them…
You will face the back of the movie industry's world, and understand why this book brought Daniel Depp literary fame.
Devil's Dance 2014 written in the detective/thriller genre
Private Detective David Spandau is back to business!
Someone seems to want to harm the director Jerry Margashack, merging outright information in the media.
With the advent of a new serious film, the Hollywood producer Frank Jurado hires David Spandau to find out who is behind this.
By the way … The Spandau's ex-wife has a boyfriend who disappears along with all the money on their joint bank account … It seems a grandiose intrigue overtakes!
Daniel Depp's net worth
Daniel Depp is a well-known author and journalist with reports suggesting he has an estimated net worth of $150 million which he has accumulated throughout his career.
The post Johnny Depp's brother Daniel Depp's Career, Life & Net Worth appeared first on Gossip Bae.