Fuller Signing Books at Waterstones on Saturday – Ipswich Town News
November 30, 2022
Fuller Signing Books at Waterstones on Saturday
Wednesday, 30th Nov 2022 10:52
Author Karl Fuller will be signing copies of his recently published book Town on the Telly at Waterstones in Ipswich on Saturday afternoon.
Fuller, who writes the Fuller Flavour column for the EADT, will be at Waterstones' Buttermarket shop between 2.30 and 4.30pm.
Town on the Telly's foreword was written by ex-Town skipper Matt Holland.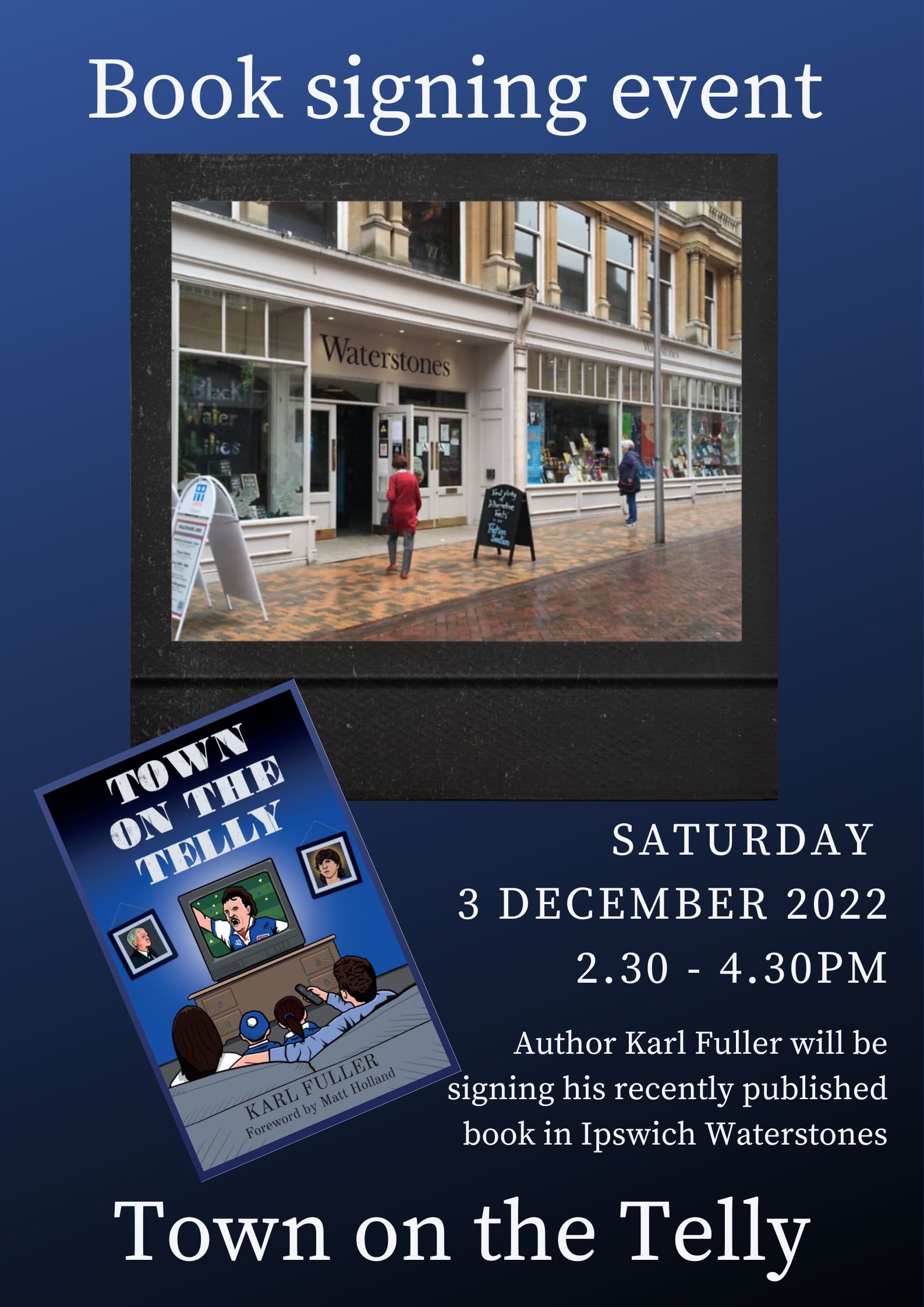 Contributed
Please report offensive, libellous or inappropriate posts by using the links provided.
You need to login in order to post your comments
About The Author
admin987