From Gayle King to 'Omar Scobie'
July 27, 2022
A new biography of Meghan Markle and Prince Harry that made several notable claims including that Queen Elizabeth II was relieved the duchess did not make Prince Philip's funeral, also contains some prominent mistakes that could have been easily fact checked.
Revenge: Meghan, Harry and the War Between the Windsors triggered a tidal wave of news stories about the couple after describing royal family tensions and allegations of racism.
However, the book also contains some clear-cut mistakes, as well as allegations that have been challenged.
Meghan Markle Mistaken for Gayle King
Bower appears to confuse Oprah Winfrey's connection to Meghan with her longstanding friendship with CBS host Gayle King.
Oprah was quoted describing her closeness to King in a 2018 New York Times feature headlined Gayle King Has the Spotlight All to Herself.
"Both of us grew up as black girls striving to do better in our lives," Winfrey said.
However, Bower not only wrongly attributed the quote but also appeared to trade the word "our" for "poor."
"King's promotion owed much to Oprah Winfrey. 'Both of us,' said Oprah about Meghan, 'grew up as Black girls striving to do better in poor lives…She [Meghan] is the mother I never had, the sister everybody would want, she is the friend everybody deserves. I don't know a better person."
The second half of the quote appears to be taken from an interview Oprah gave about King to Good Morning America in 2010.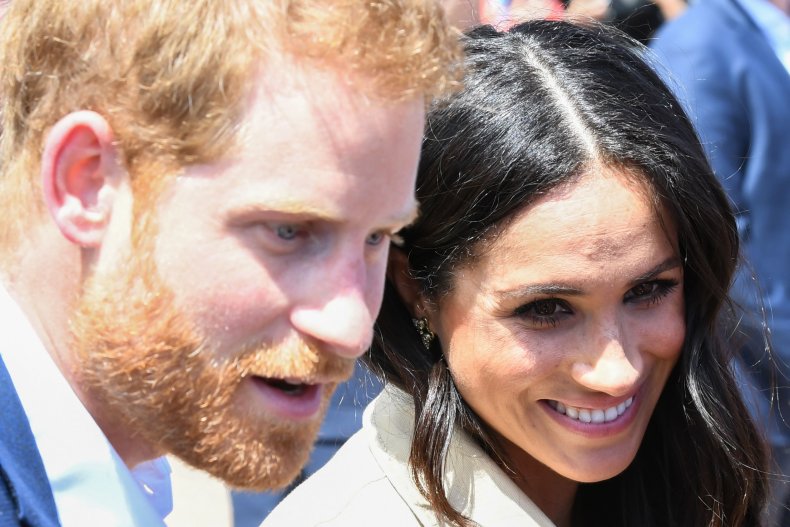 "Omar Scobie"
Perhaps one of the most striking and obvious inaccuracies comes in a description of fellow royal biographer Omid Scobie on page 261 in which the journalist's name was spelled incorrectly.
"Over the Christmas holidays, Meghan's friends were dismayed to hear that the publication of Omar Scobie's book was delayed," Bower wrote.
There are 77 references to Scobie, including 25 that spell his first name correctly, but the inaccuracy is an awkward one given the critical tone of some of Bower's descriptions of him.
"Some would say that as the royal editor for Harper's Bazaar, the Anglo-Iranian is a propagandist," Bower wrote.
Kristen Meinzer and the Use of Pronouns
Bower's book references Kristen Meinzer, who is co-host of Newsweek's The Royal Report podcast: "'No one,' agreed Kristen Meinzer, a friend and writer, 'could have been prepared for the level of racism and misogyny and vitriol she's faced.' He/she, as Meinzer described herself, blamed the 'inbred, messed-up, dysfunctional family' who were up against a 'highly educated self-made millionaire who knew how to do the PR game…A lot of people think you were so lucky to get her, and you blew it.'"
However, Meinzer's pro-nouns are listed on her Twitter profile as "She/her" and she has confirmed that she does not have a personal friendship with Meghan.
She wrote on Twitter: "In his new book, Tom Bower claims I'm friends with #MeghanMarkle and that I use the pronouns he/she. If he can't even get these simple facts right, how are we to trust anything he says about the Sussexes?"
'Genetic Pain' and The Me You Can't See
Revenge also mistakes the source of comments Prince Harry made about experiencing "genetic pain" in relation to his royal upbringing.
Bower suggests the account formed part of interviews for his mental health docu-series The Me You Can't See when they were actually made to the Armchair Expert podcast.
"It's a lot of genetic pain and suffering that gets passed on anyway, so we as parents should be doing the most we can to try and say 'you know what, that happened to me, I'm going to make sure that doesn't happen to you," Harry said.
Bower wrote: "Buckingham Palace finally understood very precisely on 14th May
that the Sussexes were beyond control. Apple TV released Harry's broadside.
"Called The Me You Can't See, Harry denounced William whom he had previously praised as the only person he 'could trust', and dishonoured Charles whom he had previously thanked for being so 'kind', for causing a cycle of 'genetic pain.'"
The "genetic pain" comment was made on May 14, 2021, but clips of The Me You Can't See did not emerge until a week later on May 20.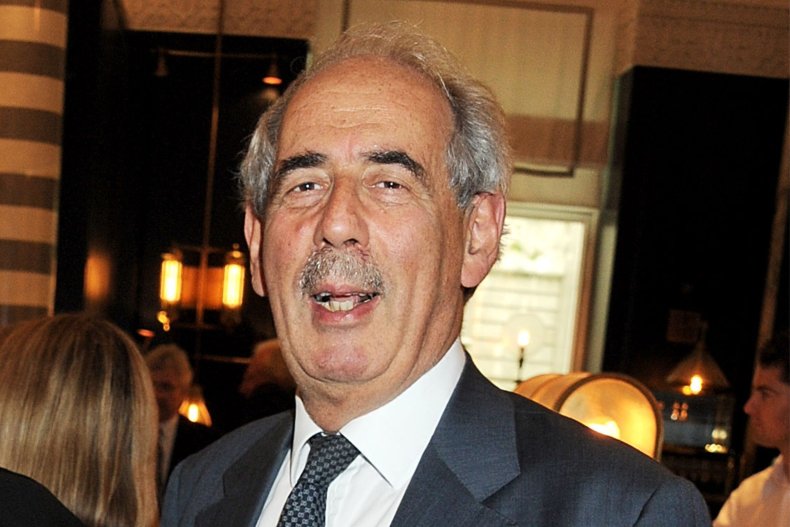 Vanity Fair
Journalist Sam Kashner
One section in Bower's book was challenged by Vanity Fair journalist Sam Kashner, who suggested the author did not convey his respect for the duchess.
Revenge described how a cover interview Meghan gave the magazine early on in her relationship with Prince Harry led to palace fury in 2017.
Kashner left much of Bower's factual account unchallenged but did suggest he was wrongly described as having a stutter.
The journalist wrote a letter to U.K. broadsheet The Times which read: "I'm afraid Tom Bower didn't convey my admiration and respect for Meghan Markle in the excerpt from his new book in The Times on Saturday. ("Writer 'felt manipulated' by Meghan"). I found Ms. Markle to be exceptionally warm and gracious and admired her intelligence and her remarkable courage, as I still do.
"I regretted the oft published account of challenging Proctor & Gamble being edited out of my Vanity Fair article because I'd wanted to highlight her lifelong activism. The piece itself was quite laudatory.
"One more thing, I do not have a stutter. I may hem and haw a bit but a stammer is not a stutter and, as far as I know, Ms Markle never said she liked me because of it!
"A belated congratulations to Prince Harry for taking such an extraordinary woman as his bride. Theirs is clearly a love match, so maybe we should stop piling on and let the couple live their life in peace."
Bower told Newsweek: "During a long telephone conversation with Sam Kashner on May 31, I read out to him all the quotations I had used of his interview with me for my book—and also conveyed to him much of the chapter. He did not make a single objection or correction."
Other Disputes
Other sections of the book have also been disputed though in circumstances where it is harder to definitively say who is right and who is wrong.
Among them, Bower suggests Queen Elizabeth II told aides "thank goodness Meghan is not coming" ahead of Prince Philip's funeral. A palace source told Newsweek it was "unlikely" the monarch would have been thinking of anything other than her husband at the time.
Elsewhere, Revenge suggests Camilla, Duchess of Cornwall, joked that Harry and Meghan's then unborn child might have "ginger afro" hair though a royal source told Newsweek this was "nonsense."
For more royal news and commentary check out Newsweek's The Royal Report podcast: