Freeze Frame: The short-lived but iconic relationship between Kylie Minogue and Michael Hutchence
December 3, 2022
In the late '80s, there was a brief but memorable golden couple among Australian celebrity royalty.
Pop princess Kylie Minogue and INXS frontman Michael Hutchence were the ultimate "yin and yang" duo.
Minogue, then aged just 20, was Australia's sweetheart. Hutchence, nine years her senior, was a seasoned rockstar who shattered Minogue's innocent public image.
READ MORE: The Elvis Presley photo that broke the world's heart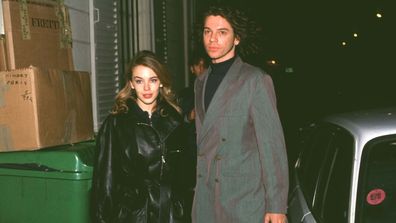 READ MORE: The tragedy which tore apart River and Joaquin Phoenix
"He had insatiable curiosity, all the good things in life and some the bad," she told the documentary Mystify: Michael Hutchence in 2019.
"He opened up a whole new world for me. A lot of it was based around pleasure, let's face it. It felt loving, yet sad, but was probably doomed."
The unlikely pair met for the very first time in 1987 at the Countdown Music Awards.
The Mystify singer is said to have loudly proclaimed he wanted to "have sex" with Minogue after approaching her table.
"He was a dark bad boy and I was the pure good girl."
It wasn't until almost two years later that the late Hutchence and Minogue would cross paths again.
In 1989, Minogue – fresh off the heels of Neighbours stardom – was dating her co-star Jason Donovan.
The young couple attended an INXS gig and Hutchence invited them both to an afterparty.
Minogue later recalled how flirty the rocker was that night. "He did ask to kiss me numerous times and I did say no numerous times," she told A Current Affair in 2014.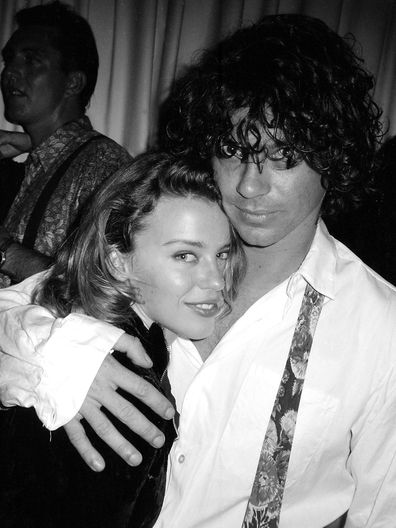 READ MORE: Just 18 months after this wedding snap, Sharon Tate was dead
Only a few months later, the romance between Minogue and Donovan was over.
This marked the beginning of one of Australia's most memorable celebrity romances.
Hutchence and Minogue were stalked by paparazzi in Sydney and London, their glamorous party appearances and red carpet poses some of the most iconic '80s and early '90s celebrity photos.
They went on to date for two years between 1989 and 1991.
"Sex, love, food, drugs, music, travel, books, you name it, he wanted to experience it," Minogue told the documentary of her relationship with Hutchence. "He was a dark bad boy and I was the pure good girl."
While Minogue would later describe her whirlwind romance with Hutchence as a "magical time", it wasn't meant to be.
By 1991, the pair had split. Hutchence had ended things via a phone call. Minogue told the documentary the By My Side hitmaker "was on all fours on the floor crying" at the time. "I didn't know what to do," she confessed.
Even over 30 years later, the pop princess is still unsure why their relationship broke down so quickly.
"Was it work, was it the drugs? I don't know. He was like a broken man," she told Tracy Grimshaw in 2014.
"He broke my heart. I have to confess that the hurt stayed for quite a long time."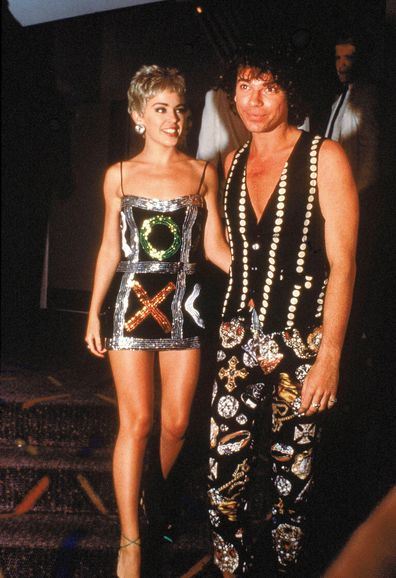 READ MORE: Why billboards of Lara Bingle were banned around the world
After splitting from Minogue, Hutchence went on to date model Helena Christiansen and Paula Yates, with whom he shared daughter Tiger Lily.
The INXS rocker's life was cut short on November 22, 1997 when he was found dead in a Sydney hotel room at age 37.
Though their romance was short-lived, Minogue and Hutchence had remained good friends.
His premature demise still has a profound impact on Minogue, who still grieves her friend. 
"It's getting me very emotional," Minogue told BBC Radio 4's Desert Island Discs while discussing Hutchence.
"I miss him just as much as anyone who was fortunate enough to spend time with him," she also told 60 Minutes in 2014.
This year also marked the 25th anniversary of Hutchence's death.
A host of celebrities paid tribute to the talented musician, including his ex Helena Christiansen. "You made everyone feel alive and loved," she wrote on Instagram.
"There was always such a magical light around you ~ a light that will never go out."
For a daily dose of 9Honey, subscribe to our newsletter here.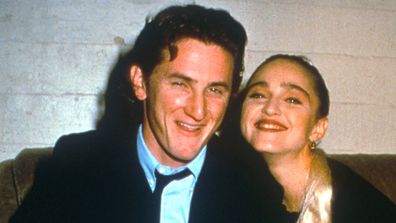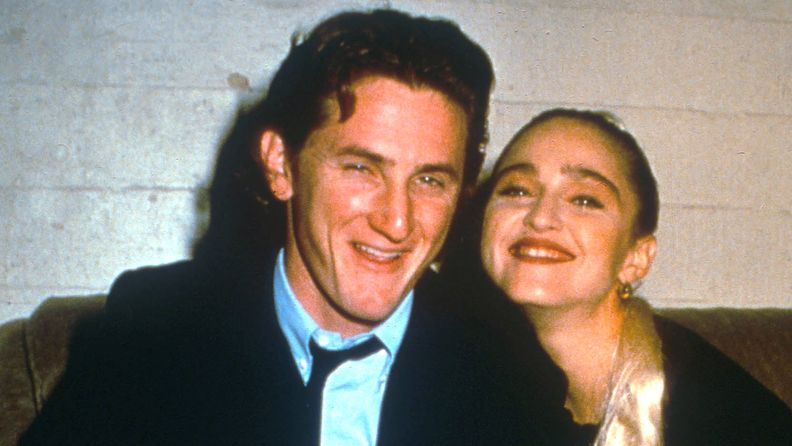 Madonna's honest admission about failed marriages