Celebrity engagement rings: Photos – 9Celebrity
July 28, 2022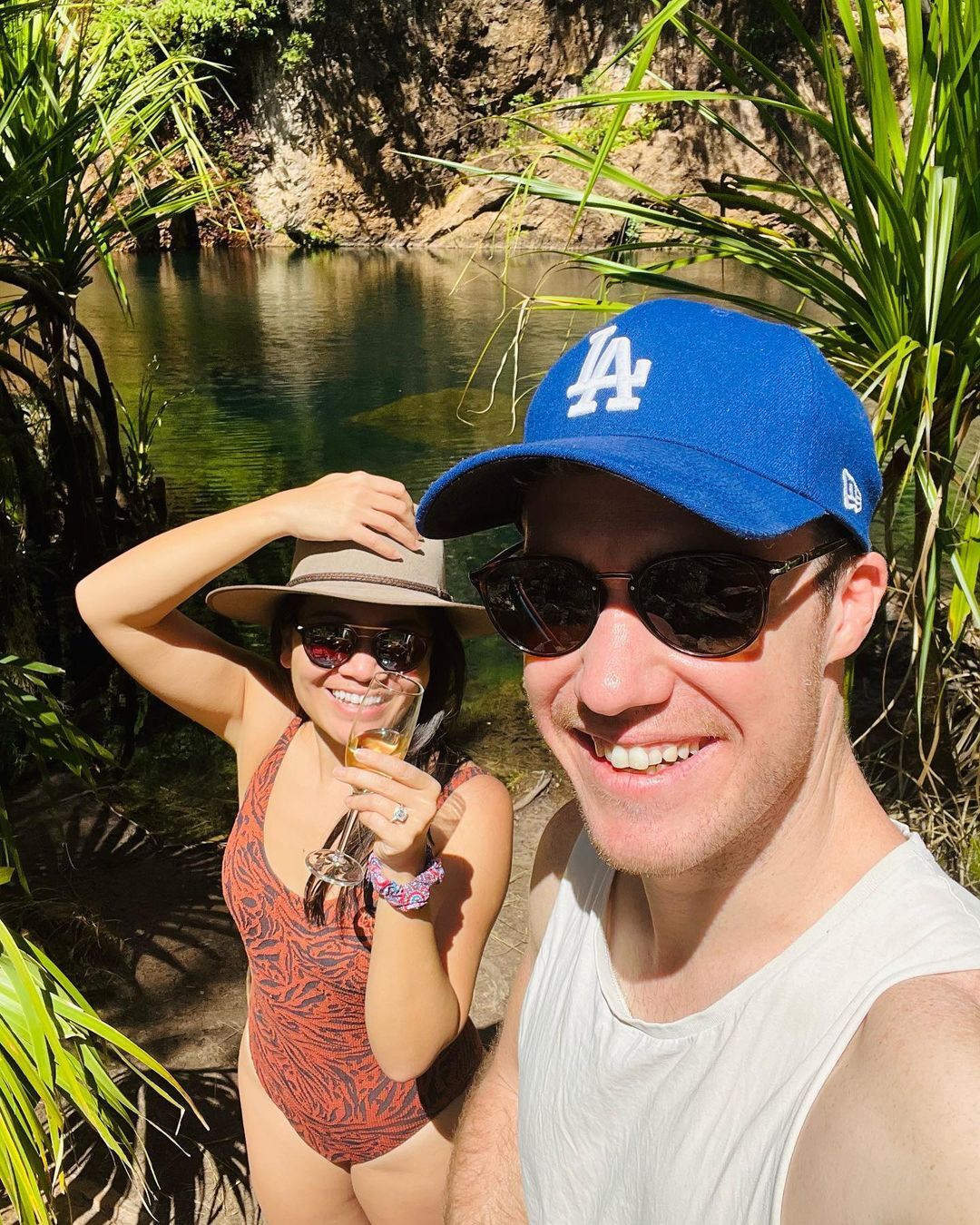 Britney Spears has given fans a close-up look at the engagement ring given to her by fiancé Sam Asghari.
The singer flaunted the 3.5-carat, round-cut solitaire — worth a reported US$70,000 (approx. $95,000) — which complemented her perfectly manicured nails.
"I've never done this before…I believe it's called nail embellishments," Spears shared on Instagram.
The 40-year-old said that while she liked the jewels, she thought the manicurist made her nails a touch too big.
"This manicurist who did my nails way too big but I never complained because she was pregnant 🤰so I felt bad for her," she said. "She might have done the wrong shape but she brought the coolest embellishments !!! Have people been holding out on me because I've never seen these before !!! The most adorable little charms I've ever seen in my life !!! 
The post took a serious tone when Spears said she often felt ghosted which, in turn, affected her confidence. But her bedazzled nails somewhat helped rid her of "social anxiety". 
"I've felt ghosted 👻 most of my life … but if you feel somewhat not acknowledged enough in life or have confidence problems, I swear these charms do in fact change your perspective !!!" she said.
"For instance … I never talk because I'm usually shy … I have social anxiety but like the worst kind where it's unbearable 😔 … but holy s–t there's hope !!! I looked at my hands, saw these charms and I exploded 💥 with conversation … not scared at all to talk."