bitchy | Denmark's Queen Margrethe removed the royal styling from four grandchildren
September 29, 2022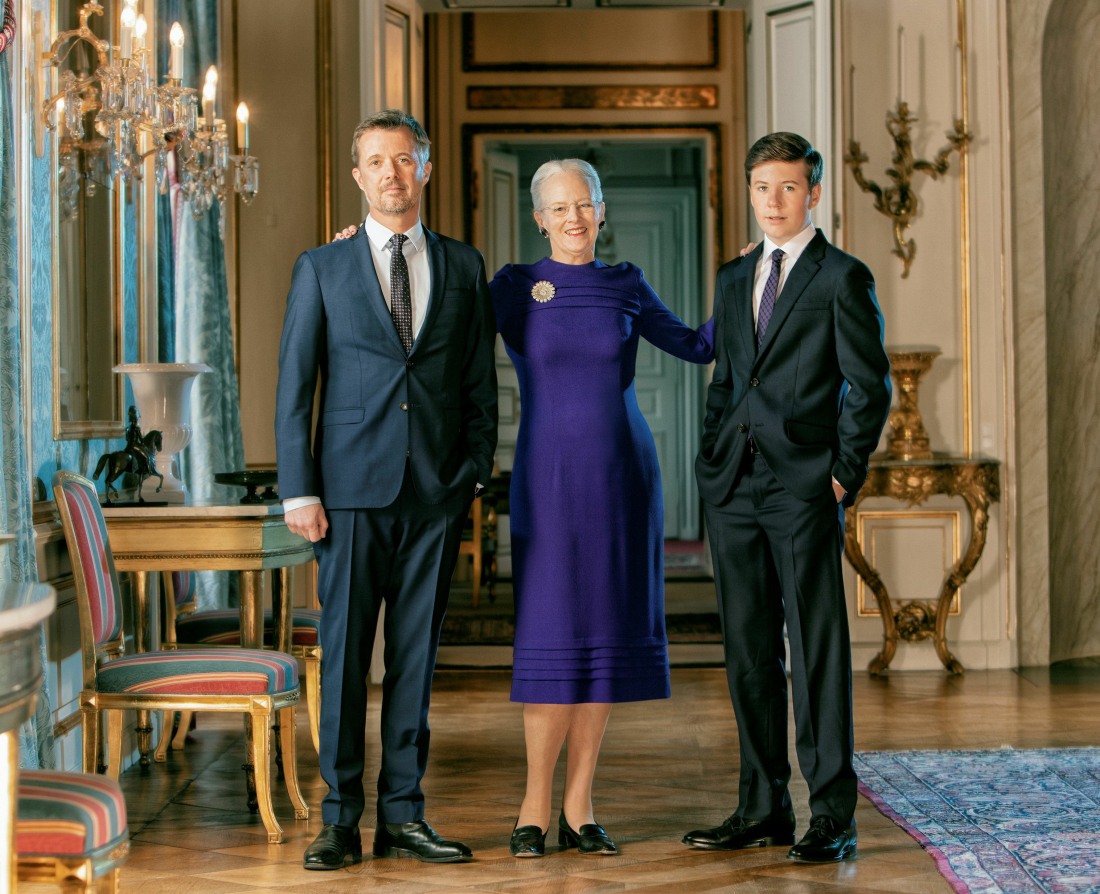 In 2019, Sweden's King Carl Gustav announced that his grandchildren by his two younger children, Prince Carl Phillip and Princess Madeleine, would no longer have royal styling. Carl Philip's sons are still technically princes, but are not the Swedish equivalent of "your royal highness." Layered into that announcement was that only Crown Princess Victoria and her children would be expected to work for the Swedish crown, and that Carl Philip and Madeleine's children would not work for the crown and they can do whatever they want with their lives. Well, now Denmark's Queen Margrethe II has made a very similar declaration, stripping the royal titles from four of her grandchildren.
The Danish royal house just got a lot smaller. Queen Margrethe II of Denmark has decided to strip four of her grandchildren of their prince and princess titles, the royal palace announced on Wednesday. The children of Prince Joachim, her second son, will be known instead by His Excellency Count of Monpezat or Her Excellency Countess of Monpezat starting on January 1, 2023.

All four grandchildren — Nikolai, 23, Felix, 20, Henrik, 13, and Athena, 10 — maintain their places in the order of succession.

"With her decision, Her Majesty The Queen wishes to create the framework for the four grandchildren to be able to shape their own lives to a much greater extent without being limited by the special considerations and duties that a formal affiliation with the Royal House of Denmark as an institution involves," the palace said in the statement.

The decision does not pertain to the four children of Crown Prince Frederik, who is heir to the throne, with his wife, Crown Princess Mary.

Unlike their cousins, Prince Christian, 16, Princess Isabella, 15, and 11-year-old twins Prince Vincent and Princess Josephine will both continue to be part of the royal house.

The Danish palace also noted that "the Queen's decision is in line with similar adjustments that other royal houses have made in various ways in recent years." Similarly, Sweden's King Carl XVI Gustaf announced in October 2019 that the children of Princess Madeleine and Chris O'Neill as well as Prince Carl Philip and Princess Sofia would no longer official members of the royal house. They retained their titles of prince or princess, but the titles became personal and any future spouses or children will not have a right to them.
[From People]
People are obviously going to compare this to what's happening now with the Duke and Duchess of Sussex and their children's titles. The thing is, I think everyone would probably accept it for the Windsors if King Charles actually stripped *everyone* of their HRH "royal style." As in, Princess Beatrice and Princess Eugenie are no longer HRHs. Take the royal styling away from Anne, Edward and Andrew too (since technically Andrew still has his). Take away the HRHs from everyone but William and his children, the very direct line of succession, and say that no one other than the Waleses has to work for the crown. But instead of that, we're getting King Charles and his henchmen being highly selective about not only royal styling, but titles too. Instead of making a similarly bold decision, Charles comes across as petty, vindictive, selective and racist, because he seems to only be concerned with the royal titles and styles of his mixed-race grandchildren.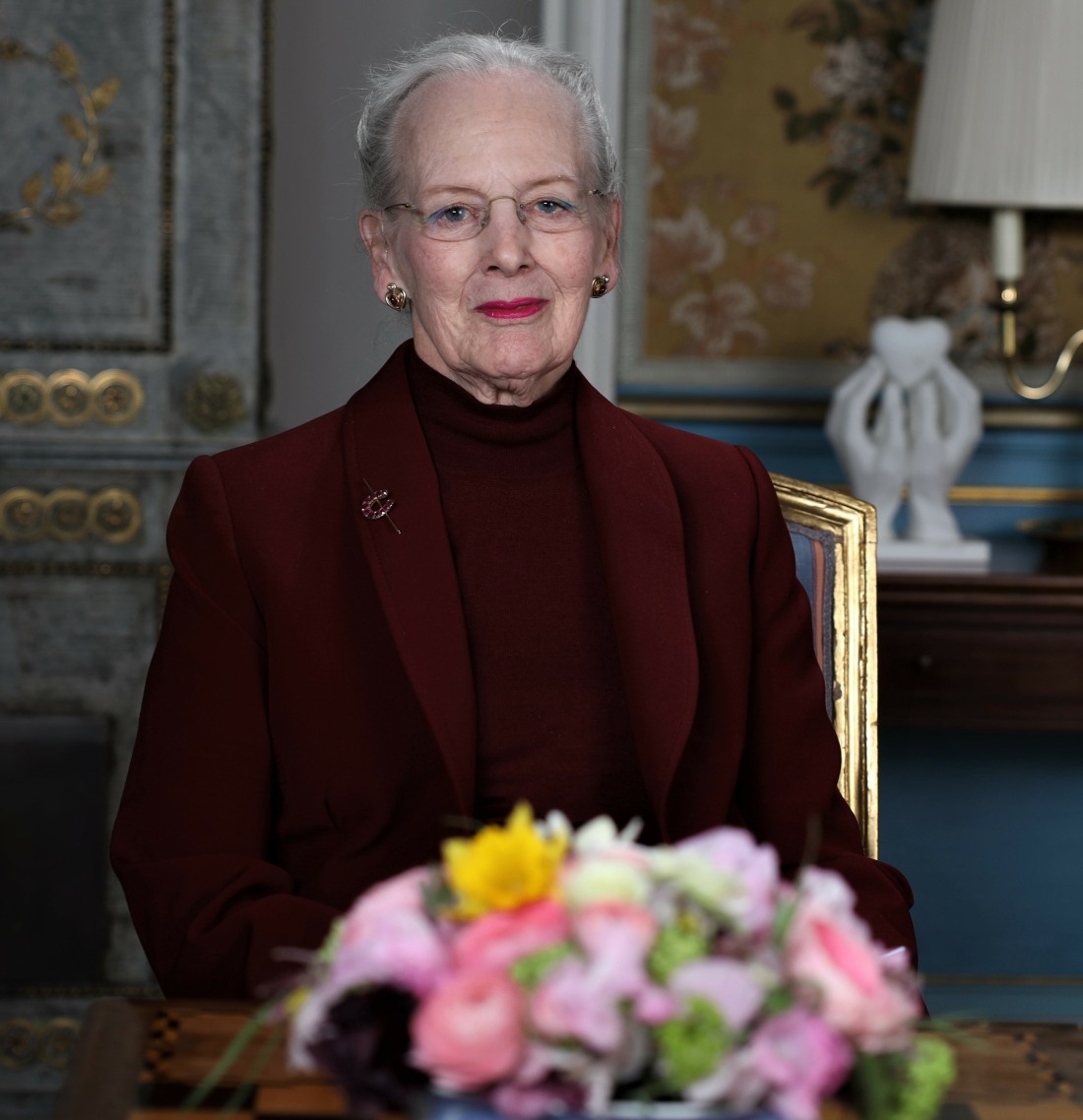 Photos courtesy of Avalon Red.
HM THE QUEEN?S ADDRESS TO THE DANISH PEOPLE
In connection with HM The Queen?s address to the Danish people on 17 March 2020

Queen Margrethe

EDITORIAL USE ONLY! / MAY NOT BE PUBLISHED IN BOOKS AND ILLUSTRATED BOOKS! Please note: Fees charged by the agency are for the agency?s services only, and do not, nor are they intended to, convey to the user any ownership of Copyright or License in the material. The agency does not claim any ownership including but not limited to Copyright or License in the attached material. By publishing this material you expressly agree to indemnify and to hold the agency and its directors, shareholders and employees harmless from any loss, claims, damages, demands, expenses (including legal fees), or any causes of action or allegation against the agency arising out of or connected in any way with publication of the material.,Image: 563992590, License: Rights-managed, Restrictions: UK, USA and AUS ONLY – Fee Payable Upon Reproduction – For queries contact Avalon.red – sales@avalon.red London: +44 (0) 20 7421 6000 Los Angeles: +1 (310) 822 0419 Berlin: +49 (0) 30 76 212 251, Model Release: no, Credit line: Stella Pictures / Stella Pictures / Avalon
Her Majesty The Queen Margrethe turns 80 on April 16, 2020. In connection with her birthday, the Royal House will publish a new art portrait series by photographer Per Morten Abrahamsen.

Past, present and future. The portrait of the Queen, Crown Prince and Prince Christian is taken in the Red Salon in Christian IX's mansion in Amalienborg. In the background of the picture on the left stands a bust of Frederick 9, so in fact four generations of past, present and future regenter gathered.

EDITORIAL USE ONLY! / MAY NOT BE PUBLISHED IN BOOKS AND ILLUSTRATED BOOKS!,Image: 564236769, License: Rights-managed, Restrictions: UK, USA and AUS ONLY – Fee Payable Upon Reproduction – For queries contact Avalon.red – sales@avalon.red London: +44 (0) 20 7421 6000 Los Angeles: +1 (310) 822 0419 Berlin: +49 (0) 30 76 212 251, Model Release: no, Credit line: Stella Pictures / Stella Pictures / Avalon
Queen Margrethe II of Denmark attending a Service of Thanksgiving for HRH The Prince Philip, Duke of Edinburgh at Westminster Abbey, London, England, UK on Tuesday 29 March, 2022.,Image: 674182482, License: Rights-managed, Restrictions: Please credit photographer and agency when publishing as Justin Ng/UPPA/Avalon., Model Release: no, Credit line: Justin Ng / Avalon
Queen Margrethe II
The State Funeral of Her Majesty The Queen, Service, West Door, Westminster Abbey, London, UK – 19 Sep 2022,Image: 724158816, License: Rights-managed, Restrictions: -, Model Release: no, Credit line: James Veysey/Shutterstock / Avalon